Language
Unser Standort in Deutschland: Entscheidend für die Positionierung in Europa
Vormittags Asien, nachmittags USA – an unserem deutschen Standort in Waldbronn stehen Sie in regelmäßigem Austausch mit internationalen Kollegen.
Waldbronn ist mit rund 1.100 Mitarbeitern einer der größten Agilent-Unternehmensstandorte weltweit. Dazu kommen rund 300 Mitarbeiter, die im Field, also im Außendienst über ganz Deutschland verteilt arbeiten. 
Freuen Sie sich auf die Arbeit bei einem weltweit aktiven Marktführer!
Als ein weltweit führendes Unternehmen entwickeln, produzieren und vermarkten wir Instrumente, Produkte und Lösungen für Labore aller Art. Hier in Waldbronn in der Technologieregion Karlsruhe fokussieren wir uns auf Analytik-Komplettlösungen, basierend auf Flüssigkeitschromatographie, Elektrophorese und Mikrofluidik.
Mit unseren Technologien und Dienstleistungen ermöglichen wir exakte Analysen und Qualitätssicherung in wichtigen Bereichen des menschlichen Lebens. Dazu zählen die Entwicklung von Pharmazeutika, die Krebsforschung oder Lebensmittel-, Doping- und Bodenanalysen sowie Umweltanalytik.
Profitieren Sie von den zahlreichen Angeboten für unsere Mitarbeiter!
Eine gute Work-Life-Balance, soziales Miteinander sowie nachhaltiges Handeln und Wirtschaften sind uns sehr wichtig. Wir bieten unseren Mitarbeitern zahlreiche Benefits, wie flexible Arbeitszeitmodelle, Vertrauensarbeitszeit, mobiles Arbeiten, Sonderurlaub, Sabbaticals, aber auch geldwerte Leistungen wie betriebliche Sonderzahlungen und Gewinnbeteiligungen.
Weitere Highlights sind unsere Betriebsfeste – wie die Weihnachtsfeier und das Sommerfest – und unser Agilent Freizeitclub: Vom gemeinsamen Skifahren, Boule- oder Fußballspielen bis zum Marathonlauf, Yoga oder Beachvolleyball bieten wir in rund 25 Sparten unseren Mitarbeitern ein umfangreiches Angebot. Sicher ist auch etwas für Sie dabei!
In den folgenden Broschüren finden Sie weitere Informationen zu Agilent als Arbeitgeber in Deutschland.
- Deutsch (PDF, 2.2MB)
- Englisch (PDF, 2.2MB)
Unsere deutsche Niederlassung 
bietet

Anstellungen in folgenden Bereichen:
Verwaltung
Kundenservice
Finanzabteilung
Personalwesen
Informationstechnik (IT)
Rechtswesen
Herstellung
Marketing
Qualitätskontrolle
Forschung & Entwicklung
Service & Hilfestellung
Vertrieb
Mitarbeiter-Service
Since my first day at Agilent, I've given quite a high level of responsibility and everyone trusted in my decisions immediately. My managers always appreciated the outcome of my work rather than expecting me to fulfil a certain image. This has given me the opportunity to do my job "my way" and this includes making my own mistakes and then learning from them.
In 2011, I found out that Agilent's Waldbronn site offered the opportunity to gain a bachelor degree in Life Science Informatics through the Cooperative State University Baden-Württemberg. I was immediately attracted by the interdisciplinary combination of informatics and natural sciences – and also by Agilent as future employer.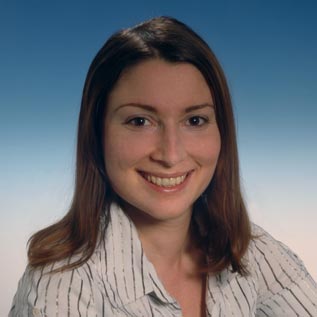 Leistungen
Soziale Absicherung
Arbeitsumfeld- und Gesundheitsprogramme
Krankenversicherung
Krankengeld
Direktversicherung
Betriebliche Altersvorsorge
Zusatzversorgungsplan
Zusätzliche Geldzuwendungen
Aktiensparplan
Gewinnbeteiligung
Urlaubsgeld
Weihnachtsgeld
Versicherungsleistungen
Unfallversicherung
Dienstreiseversicherung
Privatversicherung
Sonstige Leistungen
Wohnungsvermittlung
Mitarbeiterberatungsprogramm
Mitarbeiterauszeichnungen
Cafeterias
Freizeitklubs (Sport, Hobby, Kultur)
Interne Schulungen
Teilzeitanstellungen
Sämtliche offene Stellen eignen sich, soweit angemessen, auch als Teilzeitstellen.
Recruitment Fraud Alert: Please be aware of fraudulent job offers that are not affiliated with Agilent Technologies, Inc. Learn more