Language
Our German business plays a significant role in our European operations.
In the morning in Asia, afternoon in the US – you will be in regular communication with international colleagues from our German locations.
With approximately 1.081 employees, Waldbronn is one of the company's largest locations. Together with our other Agilent locations in Böblingen, Munich, Frankfurt and Ratingen, the company employs around 1.260 employees in Germany.
In Waldbronn, Agilent Technologies develops, manufactures and markets leading complete analytical science solutions based on liquid chromatography, electrophoresis and microfluidics.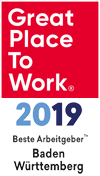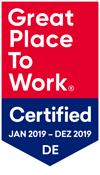 Agilent Germany has been ranked as a top workplace and received the Great Place to work certification. This recognition is awarded to those organizations who are dedicated to fostering an inclusive and quality work environment for all. Agilent Germany received particularly high scores for its wellbeing initiatives as it continues to grow and strive for more innovation. Great Place to Work Certification leverages 30 years of research to quantify the current state of your workplace culture and show you how it compares to the best in the world.
The following brochures provide more information about Agilent as an employer in Germany.
- English (PDF, 2.2MB)
- German (PDF, 2.2MB)
Our German business offers roles in:
Administration
Customer Service
Finance
Human Resources
Information Technology
Legal
Manufacturing
Marketing
Quality Assurance
R&D
Services & Support
Sales
Workplace Services
Benefits
Agilent offers core global benefits to all staff – but in addition to these, the German business offers: 
Environmental and ergonomic programs

Health care for employees

Sick benefits

Direct life insurance

Pension scheme

Supplementary Support Plan

Stock Purchase Plan

Cash profit sharing

Vacation bonus

Christmas bonus

Accident insurance

Business Travel insurance

Private insurance

Housing

Employee Counseling Program

Service awards

On-site cafeterias

Leisure clubs (sports, hobby, culture)

Internal training

All announced employment offers are available as part-time employment, where suited.
Since my first day at Agilent, I've given quite a high level of responsibility and everyone trusted in my decisions immediately. My managers always appreciated the outcome of my work rather than expecting me to fulfil a certain image. This has given me the opportunity to do my job "my way" and this includes making my own mistakes and then learning from them.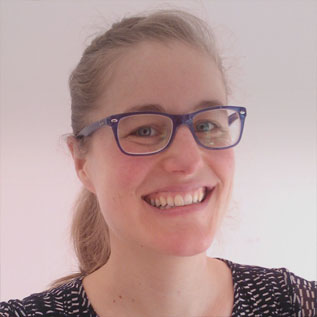 In 2011, I found out that Agilent's Waldbronn site offered the opportunity to gain a bachelor degree in Life Science Informatics through the Cooperative State University Baden-Württemberg. I was immediately attracted by the interdisciplinary combination of informatics and natural sciences – and also by Agilent as future employer.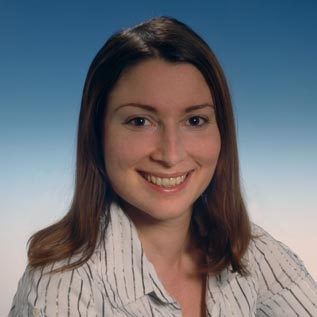 Recruitment Fraud Alert: Please be aware of fraudulent job offers that are not affiliated with Agilent Technologies, Inc. Learn more