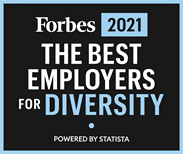 At Agilent, we value a passion for science, a focus on results and a commitment to a greater good. Drive, talent and experiences can vary from individual to individual, but together we have a common thread we call One Agilent.
We are dedicated to fostering a healthy work environment that inspires collaboration and innovation in a global scientific community. A space that fulfills an individual's purpose in a meaningful way. A place where everyone can achieve their potential, with a team that aims high, in a company that supports a flexible working environment with your well-being in mind.
We are committed to making Agilent a best place to work for everyone by providing a truly inclusive work experience. Together, through collaboration, as One Agilent, we are better able to deliver trusted answers to our customer's critical questions because we know there is work to be done.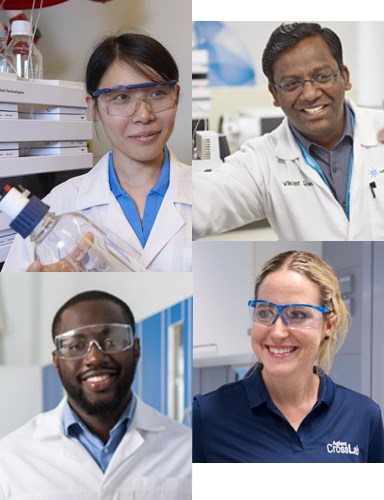 At Agilent, diversity & inclusion is about more than just messaging. It's about backing up our words and authentically taking action. Action leads us to understanding. Understanding brings us to answers. We're proud of how far we've come, and we know we can continue to do even better. Together, we will always deliver trusted answers to our employees and customers all over the world. Together, we are powerful.
Mike McMullen
President and Chief Executive Officer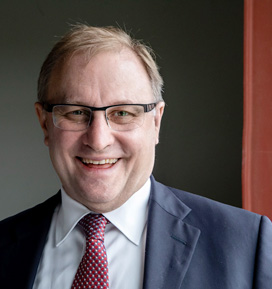 As a complex company of more than 16,000 people, we strive to foster a workplace where all employees can feel comfortable being their true selves. This commitment drives how we do business and the decisions we make for our employees, investors, and shareholders. Although 2020 was a very difficult year, I am proud of our progress and how we have kept our employees safe, supported, and aligned with this journey we are taking. I am optimistic the strategies we have in place will accelerate our D&I efforts to drive even more progress in the coming years.
Dominique Grau
Senior Vice President, Agilent Human Resources and Global Communications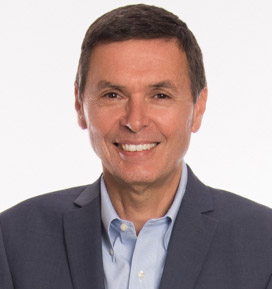 Agilent has a strong foundation on which to build D&I strategy that will include internal efforts to build a skilled, diverse talent pipeline centered on professional development. Development is not one-size-fits all. It's the practice, not the theory, that we must focus on. By bringing in a diversity practitioner with my background and experience, I think the company is showing how committed we are to doing an even better job. I consider it a privilege that Agilent has asked me to lead that journey.
Patrice Jimerson
Associate Vice President of Diversity & Inclusion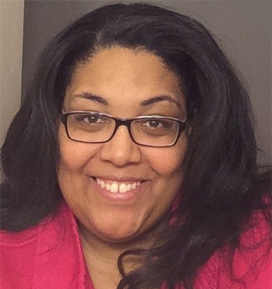 At Agilent, we know that our success stems from the people who make amazing things happen every day. That's why our commitment to diversity and inclusion is so important. It's not only a business imperative built into our global company, it's also the right thing to do. To hire the best people and support them in realizing their full potential.
Erica Wright
Vice President, Global Talent Organization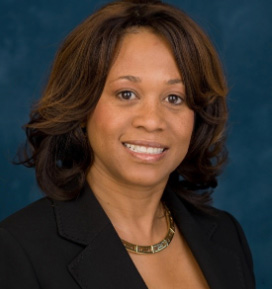 A Diverse and Growing Employee Base in the U.S.
This year, we are sharing our U.S. EE0-1 numbers*, including a look at our leadership levels to show a comprehensive picture. We value diversity at all levels and continue to focus on extending our D&I initiatives across our entire workforce. 
Numbers reflect the U.S. only, and are taken from the EEOC report. Leadership includes Senior Manager, Executive and Officer.
New and Ongoing D&I Initiatives
Agilent hired Patrice Jimerson to serve as Associate Vice President of Diversity & Inclusion. Patrice has more than 25 years of experience as a diversity practitioner, with certifications in diversity strategy and diversity management.
75% of our leaders have completed unconscious bias training. After all managers have completed this training, we will launch it for all 16,000 employees.
A new employee network group called CoBE (Council of Black Employees) was formed. In response to social injustices and the Black Lives Matter movement, we held multiple focus groups with Black employees at Agilent and laid the groundwork for a new employee network group, with the mission to provide support and a sense of community for Black employees.
We sponsored career events and invested in mentorship programs including:

Society for Women in Engineering (SWE)
National Organization for the Professional Advancement of Black Chemists and Chemical Engineers (NOBChE)
WomenHack
Australian Indigenous Mentoring Experience (AIME)
Ignite Program in Australia
SJSU 2020 Silicon Valley Women in Engineering
Santa Clara University's Diversity Works Expo & Fair

We continue to promote the advancement of women leaders through programs such as Getonboard, a virtual summit helping to catapult women leaders into board seats, G100, and Women in the C-Suite.
The Emerging Leaders Program, represented in 12 countries with 37 participants, is a truly unique program offering unparalleled training opportunities to the next generation of leaders for our company.
We are proud to co-sponsor the Darlene Solomon Award, an award that offers recognition and support for promising women scientists.
We are partnering with organizations and universities to promote diversity, like HBCU Connect, the largest student and alumni organization of Historically Black College and University supporters; Professional Diversity Network (PDN); UC Berkeley SWE Shadow an Engineer Day; and Hope Services, which provides employment opportunities for people with developmental disabilities.
We implemented new recruiting and staffing tools to enhance diversity and inclusion, like Textio, a resource to help us further reinforce a culture of belonging by enhancing the language we use in our job descriptions and employment related content.
We are honored to recognize important days such as:

International Women's Day – We continued to celebrate our ENGs, particularly SWE and Women@Agilent who make it possible for women to stay connected through a particularly tough year.
National Hispanic Heritage Month – We participated in the largest virtual gathering of Hispanics in STEM.
Disability Employment Awareness Month - For over a decade, Agilent has been a proud partner of @hopeservicessj, the leading provider of employment opportunities for people with developmental disabilities.

We stayed connected during the pandemic by leaning on virtual networking, like the digital spaces Women@Agilent and SWE created for professional development, personal growth and career networking.
Valuing and Respecting Women in our Workforce
Women at Agilent inspire and make this a great place to work. We're proud to support women and celebrate their accomplishments.
SWE@Agilent
A community for networking, collaboration, development opportunities, and STEM outreach to girls.
Women in the C-Suite
Women executives at Agilent attended the G100 Leadership Acceleration Program.
Top 4 Workplace for Women
Certified by the Great Place to Work® (GPTW) Institute as a GPTW for women in Greater China.
Women@Agilent
A global community to enable professional and personal development.▸ View our video
Minister of Gender Equality and Family Award
Recognised for our STEM training programs and support of employment for women in Korea.
International Women's Day
An opportunity to celebrate the diversity and inclusion made real at Agilent.
"I get tremendous pride and joy out of just seeing other people who look like me show up to work and just being able to be themselves."
"All employees exchange their opinions freely regardless of age or position. We are One Agilent."
"Working with a global team is very exciting for me. I meet lots of talented people from different functional teams and I am always inspired by many great ideas, which makes my work an interesting journey."