Our Malaysian operation is a gateway into Asia Pacific. Established locally in 1972, we've expanded into a world-class facility in the Bayan Lepas Free Industrial Zone.
The facility sits on 63 acres of land and includes manufacturing, sales and marketing, and international business support. It also includes a state-of-the-art learning centre, auditorium, sports complex and clinic.
The culture is very much an 'open door' environment, and Agilent Malaysia works hard to maintain the core Agilent values while being a high-growth and performance business.
Our employees are part of a rich Agilent culture that is diverse and yet shares the same Agilent values of speed, focus and accountability. These values empower employees to make a difference, to be creative and to take risks and provide solutions for our customers.
Our Malaysian business offers roles in:
Administration
Customer Service
Finance
Human Resources
Information Technology
Manufacturing
Marketing
Quality Assurance
R&D
Services & Support
Sales
Workplace Services
Benefits
Agilent offers core global benefits to all staff - but in addition to these, the Malaysian business offers: 
Agilent Result Bonus & Profit Sharing Program

Stock Purchase Plan, RSUs (Restricted Stock Units)

Car/ Motorbike/ housing Loans

Personal Accident and Hospitalisation

Term Life

EPF top up (3%)

Dental & Optical Care

In house doctors and outpatient medical clinics

Education, Training & Development Programs (local and overseas)

Resource Learning Centre – computer aided training, technical labs, media centre, and libraries

Worklife effectiveness

Meal subsidies and an award-winning cafeteria

Complimentary tea and coffee all day

Convenience store, automated-teller machines, prayer rooms

Sports and recreational facilities

Annual leave plus public holidays
Agilent creates great products. While I formerly worked on Electronics Test Instruments, I now work on Life Science Instruments. These instruments are being used by scientists around the world to detect and find a cure for cancer. It is an ever learning experience and life is never boring here in the Lab. We are constantly in search of new and innovative ways to get things done. It is very exciting, when after all the hard work, to see the things you design work and see the product shipped.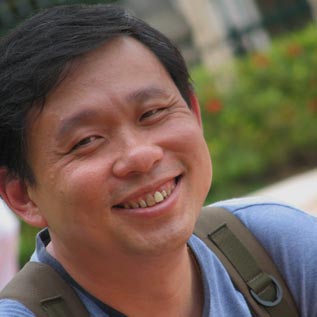 I joined Agilent in Penang in May 2013 as a Research and Application Scientist straight after I obtained my PhD in Medicinal Chemistry and Cancer Proteomics from the University of Melbourne. When I first joined, the team was still quite small yet we supported both the Research and Development team as well as Production team.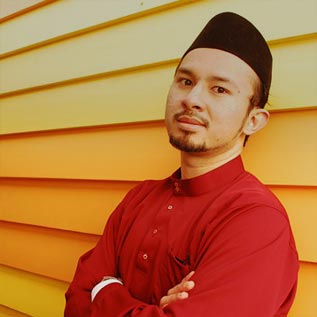 I am Sophia Teh, and I graduated from INTI International College Penang with a Bachelor of Commerce in Accounting from the University of Wollongong, Australia. I have been with Agilent for a year and it is wonderful. Since the first day at work, my seniors have been very helpful and caring. They are willing to teach me even though they were extremely busy when I came in. They accepted me to the team and soon became good friends.
With a Degree from University of Malaya, I started my career in Agilent as a Process/Mechanical Engineer during the EMG (Electronic Measurement Group) product transfer in 2002. Then I moved on to support as a Project Engineer on outsourcing initiatives and then as an NPI Project Lead. Later I was offered an NPI manager position with a newly formed division in EMG. As a team, we managed to launch a total of 26 NPIs within two years. Currently, I'm with LSAG Vacuum division as a Manufacturing Engineering Manager managing teams in Malaysia and other parts of the world.
I joined Agilent in January 2014 as a Process Mechanical Engineer straight from University. Since day one, people around me have been very helpful in guiding me as a fresh graduate, and they always encourage me to explore my skills and talent. In a short period of time, I have been given a lot of opportunities to develop as an engineer. Agilent applies innovation as one of the company's values, and over time it has nurtured me to always think out of the box and beyond.
Agilent Malaysia won the HR Grand Winner 2013 Award at the Human Resources Excellence Awards.
Recruitment Fraud Alert: Please be aware of fraudulent job offers that are not affiliated with Agilent Technologies, Inc. Learn more